Caesarea
About an hour drive from Tel Aviv, on the Mediterranean coast, you will visit the ancient amazing port city of Caesarea. Judea's port city was built over 2000 years ago by King Herod. We walk through the ancient theater, the Crusader city and the fantastic aqueduct. We won't skip the famous "Pilate stone".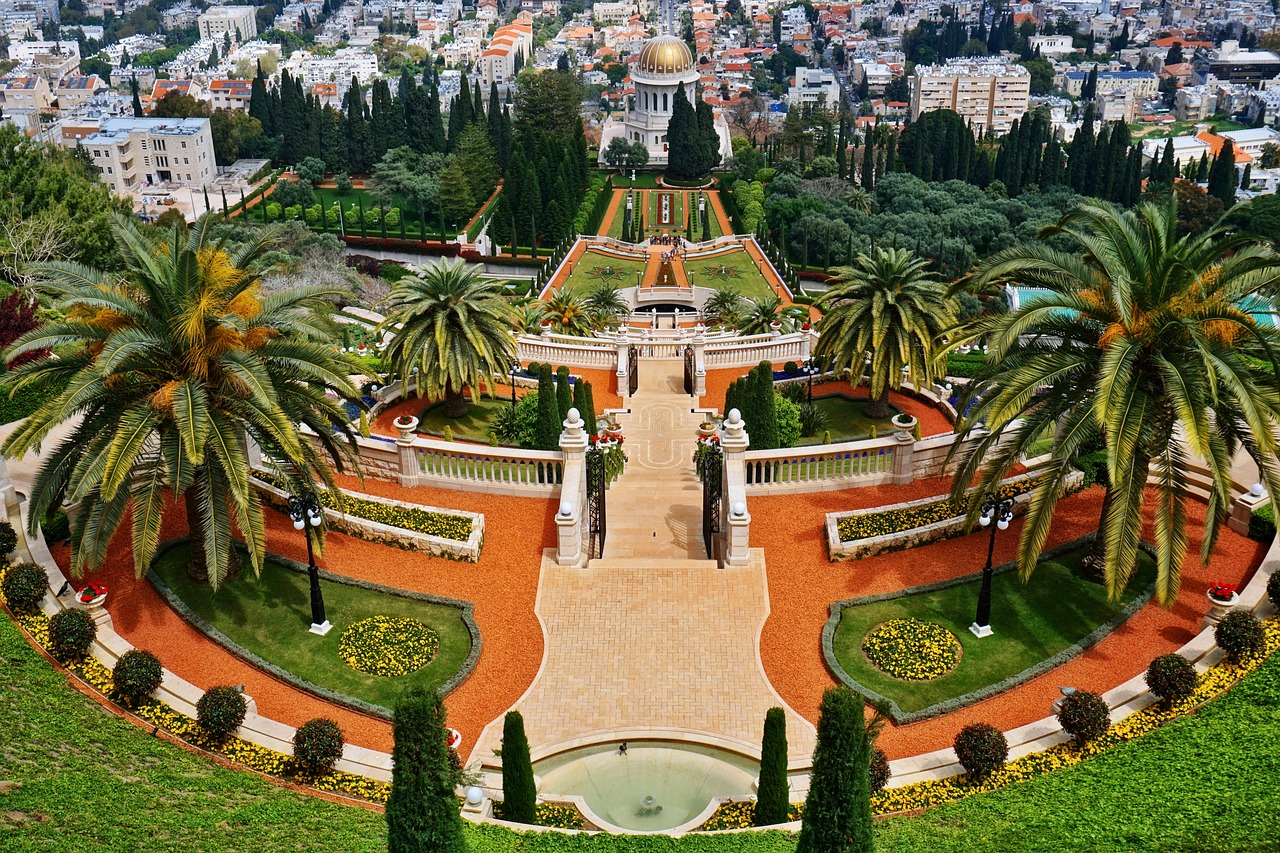 Haifa
Further north we will visit the Baha'i Gardens in Haifa, a beautiful and peaceful experience. The gardens are terraced on the slopes of Mount Carmel and offer stunning views of the Mediterranean Sea. They are home to the Shrine of the Bab, a sacred site for Baha'i followers, as well as several other shrines and monuments. The gardens are meticulously maintained and feature a variety of plants and flowers from around the world.
Akko
Akko is another amazing port city with a mix of archeology, authentic Middle Eastern markets, the blue Mediterranean sea, and some delicious ethnic food. You will visit a unique underground Crusader city, walk through a recently discovered 12th century tunnel made and used by the Templars.
Nazareth
On the way we will stop in Nazareth, a unique city with Christian legacy, a Muslim majority and located in the Jewish state. World renowned as the childhood home of Jesus, Nazareth is the largest Arab city in Israel, and an important site for pilgrims and tourists, coming to visit the Basilica of the Annunciation. A bustling mini-metropolis, Nazareth offers shop-lined thoroughfares, stone-paved alleys lined with Ottoman-era mansions, and in recent years, has been reinventing itself as a sophisticated cultural and culinary destination. Everything in Nazareth is open for business on Shabbat (Saturday) and its friendly vibe and stunning location, right in the middle of the Lower Galilee.